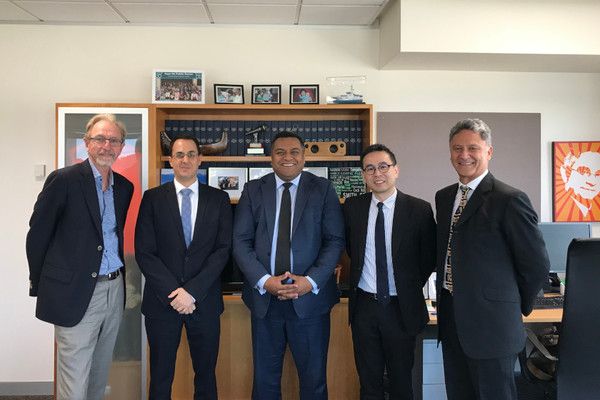 CISAC Director General Gadi Oron met key figures in the New Zealand government and creative sector this week, lobbying for the government to put the rights of authors front and centre of the country's copyright review.

Oron met with Minister of Broadcasting, Communications and Digital Media Kris Faafoi, who is in charge of the review, to bring CISAC's international perspective and highlighting legislative improvements to grant a fairer deal for creators.
During a reception at Parliament reception hosted by Minister Faafoi and the Directors and Editors Guild of New Zealand (DEGNZ), Oron was joined in the meetings by film and television director and DEGNZ President Howard Taylor and Executive Director Tui Ruwhiu.
The CISAC DG pointed to examples, such as in Europe and South Korea, where strong copyright frameworks have helped drive the success of creative industries, growth and jobs.
"Creative content is shaping internet commerce, creating jobs, helping drive exports and boosting New Zealand's international reputation. That is why securing the rights of the creators has to be the number one priority for New Zealand in the ongoing copyright review."
---
By Administrator on 11 December, 2019