Scott Hartford Davis
Chair of ASDACS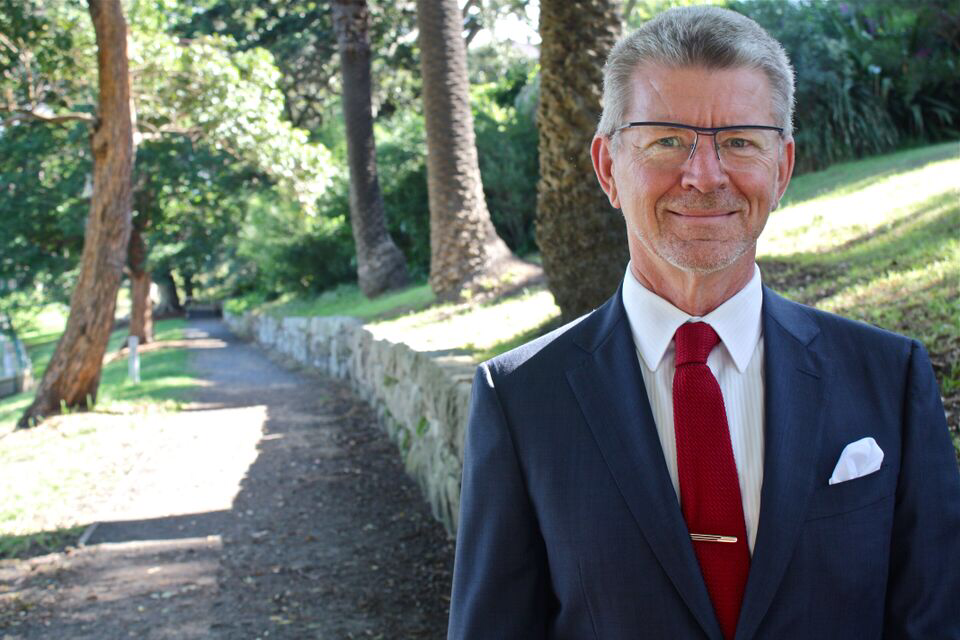 Scott Hartford Davis is an ADG and International award winning director and producer in Film, Television and World Multi Sport Events based in Australia. In 2000 he was a core member creating Sports Presentation for the Sydney Olympics. His film and television career began in 1980 at the Australian Broadcasting Corporation, directing the multi-award winning drama series G.P. and produced high-rating programs such as Quantum, State of the Arts and Billboard. With the ABC he directed the Mini Series Heartland with Cate Blanchett and three series of Police Rescue for which he won a Silver Medal for Best Episode of Television World New York Festival. He has directed Features and numerous Iconic award winning Australian and American series for television. Nominated four times for the ADG Best Direction in a TV Drama Serial Award, between 2012 and 2015, he won in 2015. This began a sabbatical from directing culminating in graduating as an Arborist in 2018. He received the "Bruce Macleod Memorial Award for the Greatest Contribution to the Certificate 3 Arboriculture Course" In July 2020 he completed the Diploma in Arboriculture. Presently he is propagating sustainable Australian timber.
Di Drew
Director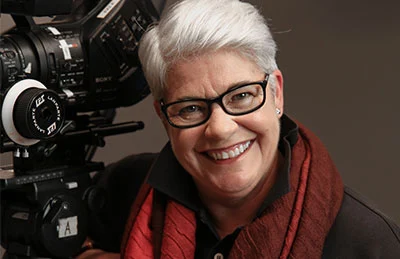 Di Drew has enjoyed an illustrious and award-winning career in Australia as a film, television and theatre Director. She is a recipient of the Australian Director's Guild (ADG) prestigious award 'in recognition of consistent excellence in the art of screen direction' and was one of the founding members of the ADG. Her work has gained local and international recognition from some of the most prestigious international film festivals, including Berlin, Chicago, Toyo (Kinderfest Grand Jury Prize), Monterey, Turin, Munich (Priz Jeunesse International), and the Academy of Motion Picture Arts and Sciences. In Australia she has garnered multiple awards and nominations winning the Greater Union short film award at the Sydney Film Festival for her AFTRS graduation film and a Penguin award for Best Director for the landmark World War 1 ABC mini-series '1915'. As Producer, Di brought the Seven Network's Australian drama series All Saints to the number one position as Australia's Most Popular Drama and Most Popular Program as well as achieving two gold Logies and seven Silver Logies. She is a directing graduate of the Australian Film, Television and Radio School (AFTRS) and later returned there as Head of Directing and was the inaugural Head of Screen at the National Institute of Dramatic Art (NIDA). She has been a Board member for Company B Belvoir, The National Playwrights Conference, The Australian Screen Directors Guild (ADG), Theatre Nepean, WIFT and Deputy Chair of the Screen Tasmania Advisory Board. Di holds a reputation as an exemplary teacher and director of actors and directors and continues to mentor emerging filmmakers and actors whilst writing and developing ongoing projects.
Howard Taylor
Director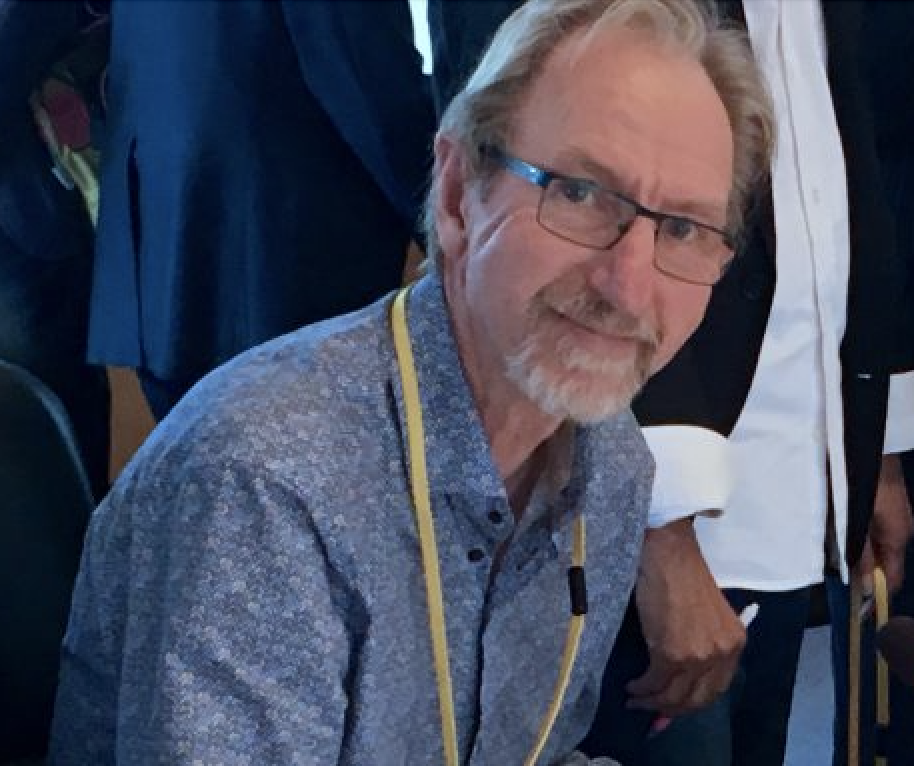 His publicist writes: According to a review of 'Guthrie Smith of Tutira' ("a cracking programme superbly realised via the direction of Howard Taylor") by novelist Peter Hawes, Howard is a "gently thoughtful chappie who has crafted documentaries that slip seamlessly into the national psyche and confirm it." One of New Zealand's most experienced programme-makers, Howard has created quality programming in many genres and in a variety of roles - editor, writer, director and producer. He has written, produced and directed numerous documentaries, television series, corporate videos and commercials, from the high rating – Location, Location, Location, Country Calendar, Maggies Garden Show – to the high-brow – performance pieces and arts documentaries on such luminaries as Sir Toss Woollaston, Margaret Mahy, Vincent Ward, Michael Parmenter, Lauris Edmond and Billy Apple. The history series Frontier of Dreams made its own history as the most expensive documentary series made to date. Te Whiringa Taura o Whanganui records several hundred years of Whanganui iwi battles to control their river. Howard's programmes reflect the strengths and values of New Zealanders in all their rich unassuming variety - programmes with heart and soul. He currently directs New Zealand's most popular locally-made series Hyundai Country Calendar. He was a founding board member of the DGNZ (now DEGANZ) and president for 5 years. He resigned from the board in 2022 after 26 years of service.
Kevin Lucas
Director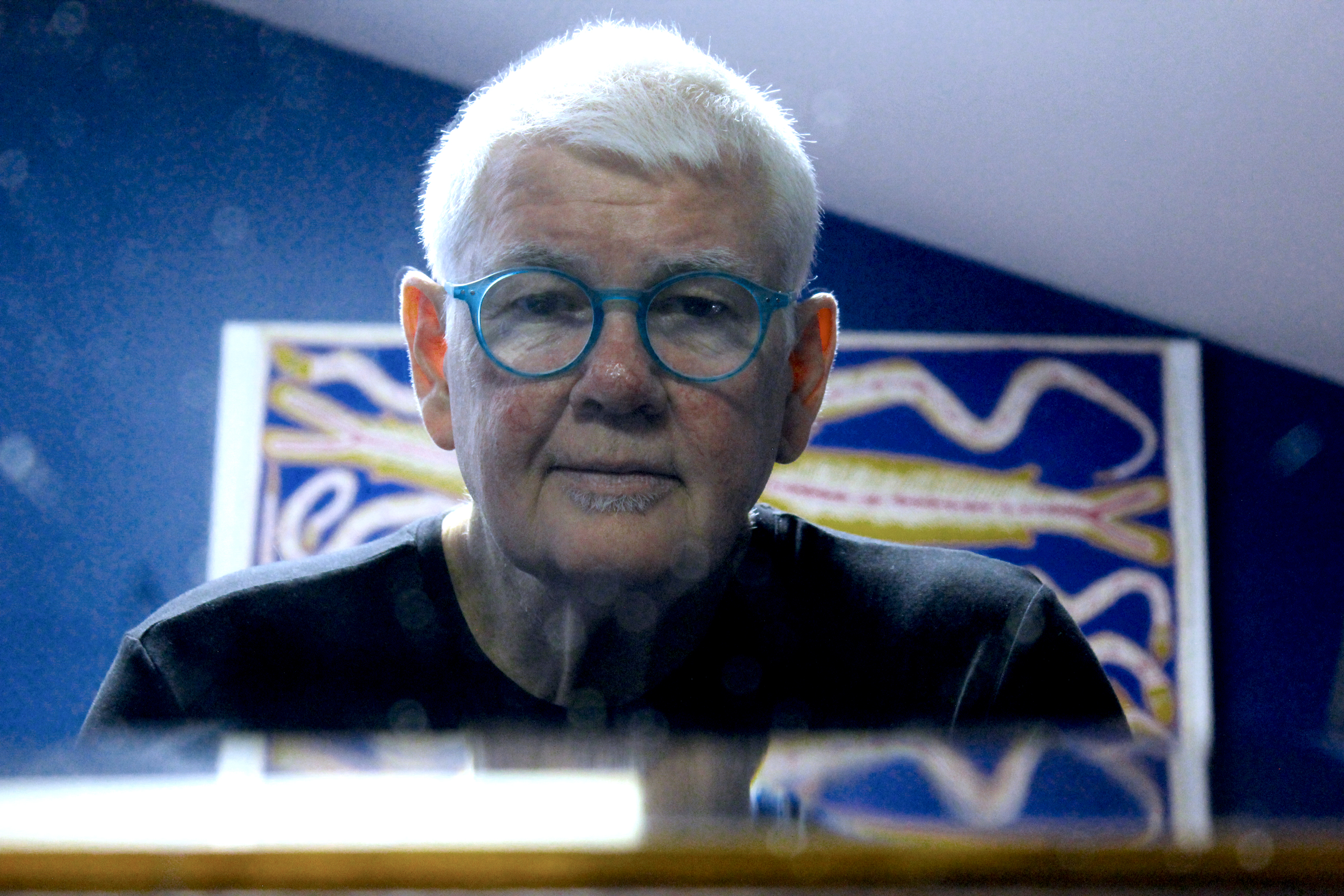 Kevin Lucas is an innovative award-winning filmmaker whose genre-bending films have been selected into festivals around the globe, winning critical acclaim & distinction awards (including Grand Prix) in Montreal, Paris, Cannes, Berlin, Rotterdam, Moscow, London, Rome, Montreal, Toronto, New York, Sundance. He has been nominated and awarded a number of Australian filmmaking distinctions including Australian Film Institute TV Drama, Feature & Documentary awards. As a practicing independent filmmaker for 30 years working in documentary, TV drama, music and feature, his credited roles include director, writer, editor, script-editor, producer and executive producer. He is also a music producer, composer and performer in theatre and film and was founding and creative director of Lucas Produkzions and MusicArtsDance films authoring numerous documentary and drama projects, many of which are seen as contemporary artistic film classics in Australia including as Director/Writer – Beyond El Rocco (1989); Black River (1992), Three Knocks on the (1996); The Widower (2004) and as Producer/Script Editor, Fish (1999); Urban Clan (1998); One Night The Moon (2001); The Diaries of Vaslav Nijinsky (2002). Kevin currently works as a script advisor on TV series and Feature film projects and as a writer/director in documentary, TV series and Feature. He also mentors younger filmmakers and is involved in remote indigenous training in NE Arnhem Land. During his professional life Kevin has served on a number of industry boards, juries and panels. He was founding board member of the Australian Screen Directors Authorship Collecting Society (ASDACS) and a board member of ASDA – now Australian Directors Guild. He represented Australia on the Vienna-based IMZ board, an international alliance of Public broadcasters, Independent filmmakers, Music Publishers, Distributors and Performing Arts Companies specializing in global rights management. He currently holds board positions with Gong Wanhurr Aboriginal Corporation (GWAC) based in NE Arnhem Land.
Partho Sen-Gupta
Director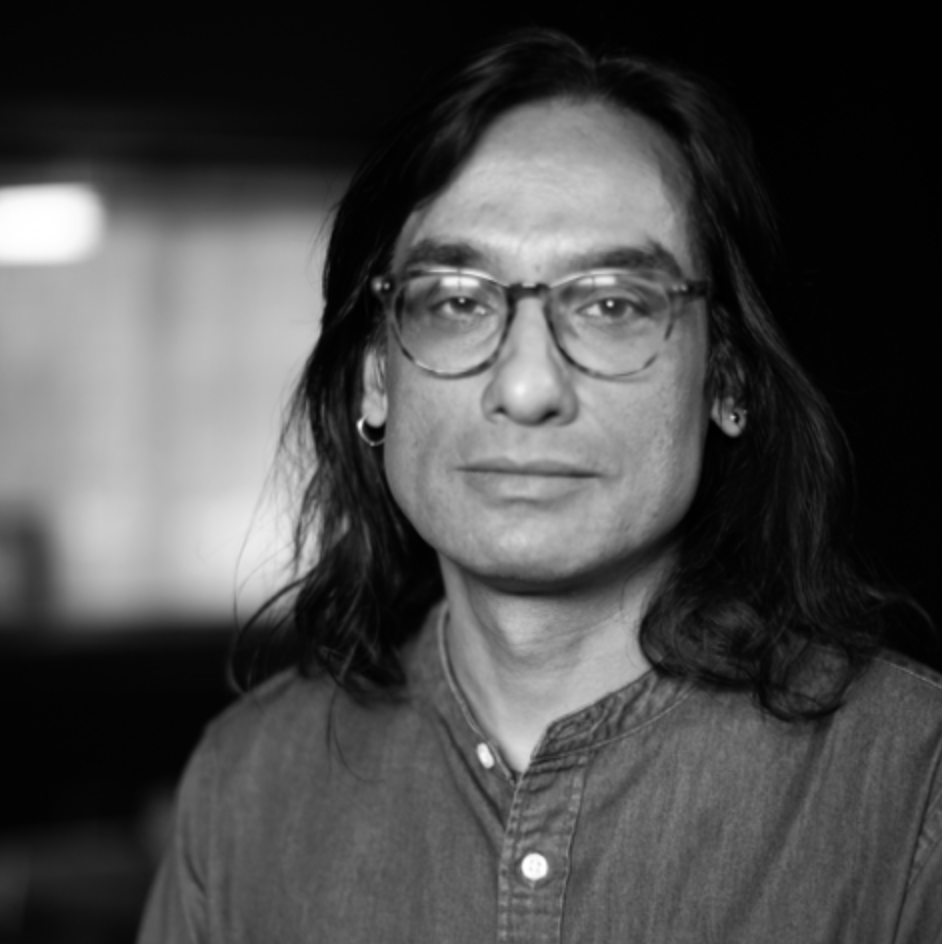 Partho Sen-Gupta is a Sydney-based film writer, director and producer. Born in Mumbai, they began their film career as an apprentice in the studios of Bollywood in the 80s. Partho then worked as Art Director and Production Designer on feature films, TV series and commercials in India. From 93' to 97', they studied film direction at the French national film school, La FEMIS (École Nationale Supérieure des Métiers de l'Image et du Son), in Paris. After graduation, they made three short films, a feature documentary - 'The Way of Beauty' (2006), and three fiction feature films - 'Let the Wind Blow'(2004), 'Sunrise'(2014) and recently 'Slam'(2018), their first Australian film. The films have been screened in major international film festivals like the Berlinale, Tribeca, Locarno, BFI London, Tallinn, Rotterdam, Tokyo, Busan, Sydney, Melbourne etc., and won awards and critical acclaim. The films have had national and international theatrical and major streaming platforms releases. They have also screened at the MoMA, NYC, the Walker Art Centre, Minneapolis & Arsenal - Institute for Film and Video Art, Berlin. Partho has also been a member of international film festival juries and sits on the Australian Directors' Guild board. They have lectured for the Master of Arts Screen in Directing at AFTRS (2021-2023).
Pat Fiske
Director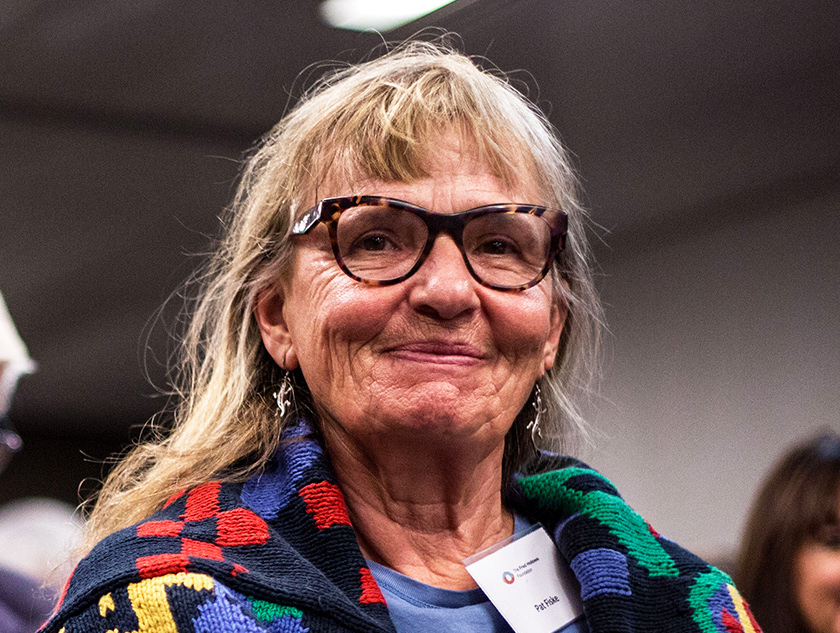 Pat Fiske is an experienced director and producer. She is recognised as a prominent member of Australia's independent filmmaking community. In 2001 she was awarded the prestigious Stanley Hawes Award for her outstanding contribution to the documentary industry in Australia at AIDC. Pat was Co-Head of the Documentary Department at the Australian Film, Television and Radio School from 2002-2008 and worked as the Documentary Consultant at SBS Independent for eighteen months in 2000-2001. Some of the films she has directed and/or produced are the award-winning documentaries: Rocking the Foundations, a history of the NSW Builders Laborers Federation and the Green Bans; Woolloomooloo; For All the World to See, a portrait of Professor Fred Hollows; 'Doc', a portrait of Herbert Vere Evatt; Australia Daze; Following the Fenceline; Leaping off the Edge; An Artist in Eden and Night Patrol. She has produced Business Behind Bars, Selling Sickness, River of No Return, Scarlet Road, Love Marriage in Kabul, Oyster and When the Camera Stopped Rolling. She was Supervising Producer for the National Indigenous Documentary Fund 5-part series, Call to Country and is in development on other projects.
Stephen Wallace
Director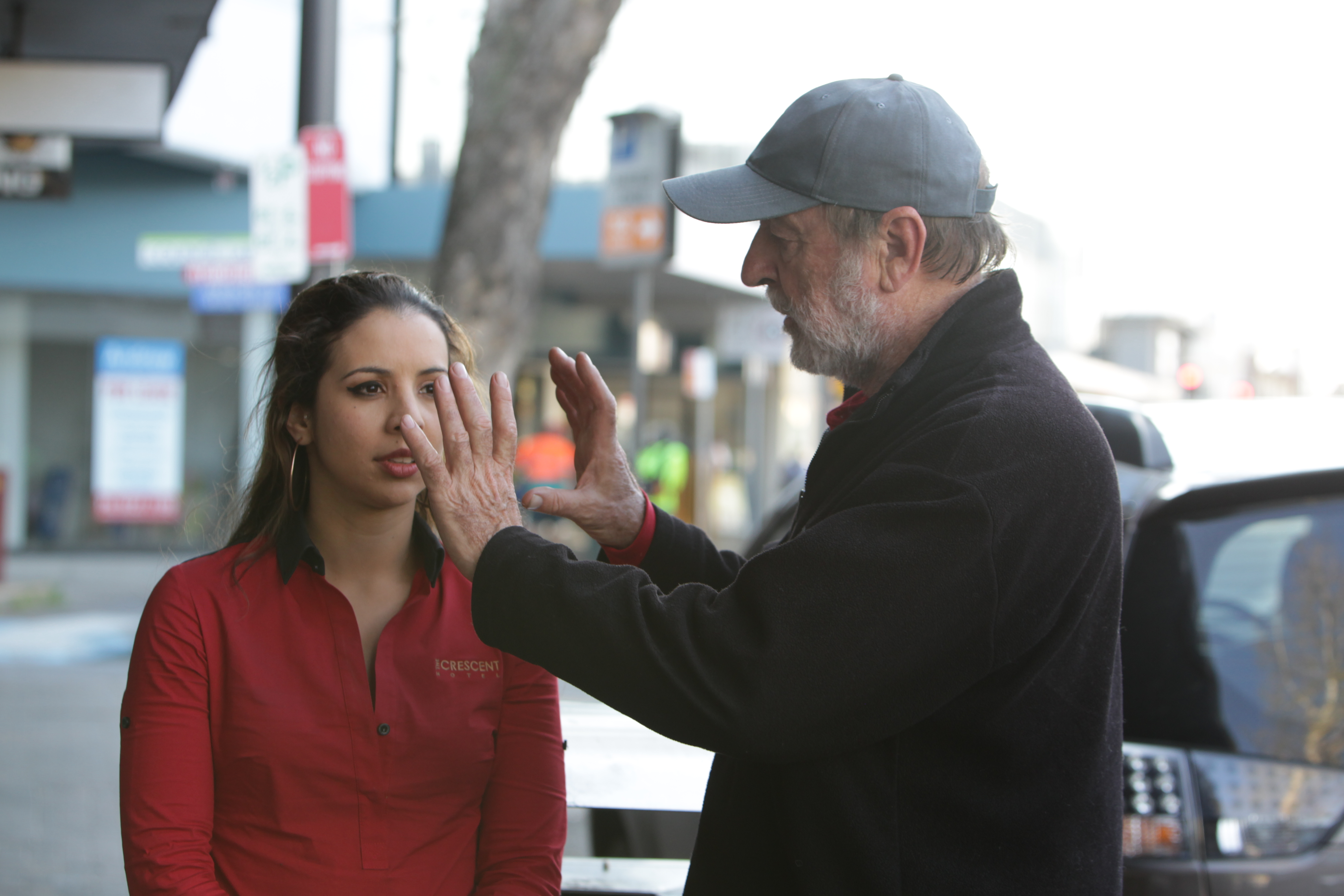 Stephen Wallace is a filmmaker who has directed five feature films; Stir (1980), The Boy Who Had Everything (1984), For Love Alone (1986), Blood Oath (1990) and Turtle Beach (1992). After making several short films (including Break Up and Brittle Weather Journey) he began his professional career with the low budget 50 min drama The Love Letter From Teralba Road in 1977 and followed another hour-long low budget drama Captives of Care. He has directed a number of features (one off dramas) for television including Gordon Bennett (Ch 9), Quest Beyond Time (Ch10) Women of the Sun (SBS) and Mail Order Bride, Hunger, Olive and Envy for the ABC. During the last ten years he has also directed for series television (Water Rats, Flying Doctors, Pig's Breakfast and Twisted Tales), was the president of the Australian Screen Director's Association (ASDA now ADG) between 1992-2000. He has always had an interest in theatre and acting and has his own small theatre company with Michael Gillett, Impulse Theatre. They have produced several versions of Oedipus plus Lysistrata, Cosi and Away and have completed four productions for the Short and Sweet series at the Seymour Centre as well as short film with the company Disconnected.